On June 7, the World Steel Association released the "World Steel Statistics 2022″, which introduced the overall development of the steel industry through major indicators such as steel production, apparent steel consumption, global steel trade, iron ore, production and trade. .
We recently released the results of our short-term steel demand forecast for April. At a time when the Ukrainian people are experiencing the double tragedy of life safety and economic crisis, we hope that peace will come soon. The scope of the conflict varies from region to region, depending on the region's direct trade volumes and financial exposure to Russia and Ukraine. Nonetheless, our forecast sees world steel demand rising by 0.4% in 2022 to 1,840.2 million tonnes. In 2023, steel demand will continue to grow by 2.2% to 1.8814 billion tons.
Edwin Basson, director general of worldsteel, mentioned in the preface to the journal: "Although many parts of the world are still affected by the epidemic, the data released in this issue show that in 2021, steel production and consumption in most countries in the world will be higher than There has been significant growth, but the outbreak of the Russian-Ukrainian conflict and rising inflation have shaken expectations for a sustained and stable economic recovery from the pandemic in 2022 and beyond.
Regardless of how the economic situation develops, Ruixiang Steel Group is keenly aware that the steel industry has a responsibility to produce and use steel in an increasingly sustainable manner. The revised and expanded Sustainability Charter published by worldsteel earlier this year has prompted our member companies to reaffirm their commitment to sustainability. Steel remains the cornerstone of economic growth, and we are continually raising our industry standards to give our customers and the outside world more confidence in the steel industry. "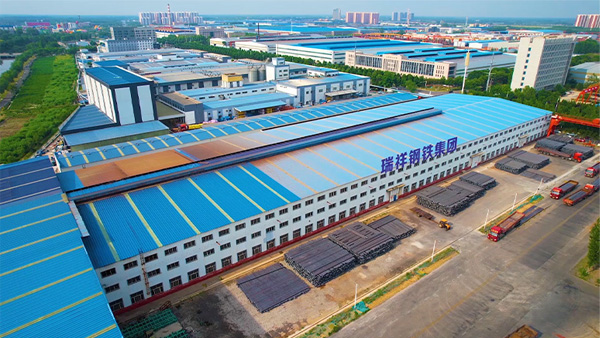 ---
Post time: Jun-15-2022