Judging from the data in April, my country's steel production is recovering, which is better than the data in the first quarter. Although steel production has been affected by the epidemic, in absolute terms, China's steel production has always occupied the first place in the world. Li Xinchuang, Secretary of the Party Committee and Chief Engineer of the Metallurgical Industry Planning and Research Institute, and a foreign academician of the Russian Academy of Natural Sciences recently told the "China Times" reporter: "China's annual steel production has exceeded 1 billion tons, and it has been the world champion in steel production for 26 consecutive years. throne."
Zhang Xiaogang, the former chairman of the International Organization for Standardization and the former chairman of the World Iron and Steel Association, told the reporter of China Times, "Today's Chinese steel industry has reached a new historical starting point. A critical period for quality development."
China Steel has been the world champion in steel production for 26 consecutive years
In recent years, China's iron and steel industry has achieved a qualitative leap.
At the 50th anniversary meeting of the Metallurgical Industry Planning and Research Institute held recently, Li Xinchuang told a reporter from China Times that from 158,000 tons of steel output in 1949 to over 100 million tons in 1996, China has experienced a shortage of steel and less iron. The predicament of China has climbed to the world's largest steel producer. Now China's annual steel production has exceeded 1 billion tons, and it has been the world champion in steel production for 26 consecutive years; China Steel has built the most complete and largest steel industry in the global industrial chain. system; continuous improvement and breakthroughs in technological equipment, technological innovation, variety quality, green intelligence, etc.
Zhang Xiaogang, former chairman of the International Organization for Standardization and former chairman of the World Iron and Steel Association, said at the meeting that steel is called "industrial grain" and is an important pillar industry of the national economy. Without a strong steel industry, it is impossible to have a strong economic base and national defense. Making the steel industry bigger, better and stronger is the "steel dream" and "the dream of a strong country" that steel people have been chasing from generation to generation. In the past 50 years, China has changed its old appearance, and has continuously narrowed the gap with the developed countries in the world. The economy and society have undergone earth-shaking changes, and China's steel industry has also achieved world-renowned achievements. This is inseparable from China's iron and steel industry, China's iron and steel people and the scientific planning and guidance of the industry.
"To correctly understand the status of China's steel industry," Li Xinchuang said that the steel industry is one of the most globally competitive industries in China, and China has the largest and most active domestic demand market. In 2021, the domestic steel demand will be as high as 9.49% 100 million tons, and the domestic market share of domestic steel reaches 98.5%. China has the latest and most advanced technology and equipment, with advanced blast furnaces of 5000 m3 and above; advanced converters of 300t and above, world-leading 100-meter rail full-length waste heat quenching technology, Ansteel Bayuquan 5500mm wide and thick plate rolling mill, near-finish casting and rolling integration technology.
It is understood that in terms of high-end products, during the "13th Five-Year Plan" period, the physical quality of more than 50 products has reached the international advanced physical quality level. China Baowu's grain-oriented silicon steel has achieved an overall leading edge; Taigang Stainless has more than 800 core technologies, leading the development of high-end stainless steel products in the world; Anshan Iron and Steel's high-strength rails, Hegang's extra-thick plates, Xingcheng Special Steel's bearing steel, Ruixiang Steel group's  carbon steel pipes and other products have reached the international leading level. In terms of import substitution, since 2010, the export volume of high-end steel products with a unit price of more than 2,000 US dollars has exceeded the import volume.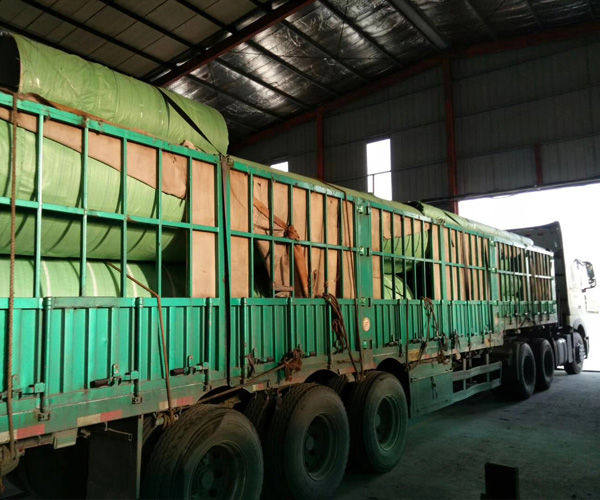 ---
Post time: May-10-2022